How to have a small Barbeque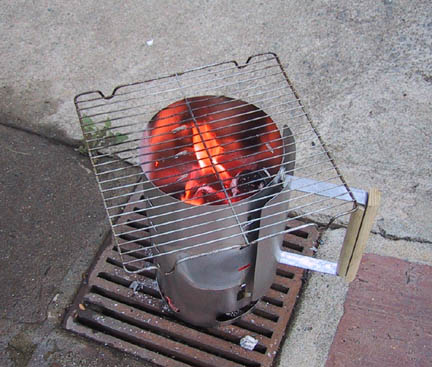 While Michele and the girls were out of town, I was cooking for myself.
I felt like a steak, but the thought of firing up the whole gas grill didn't sound
like a good idea. So I picked up this chimney charcoal starter
at Barbeques Galore along with a some natural charcoal and hickory wood chunks.
I had seen this idea on Good Eats and thought it sounded fun.
I set up the charcoal starter to be the actual grill. Not the safe spot I placed the setup.
Over a metal grate surrounded by concrete...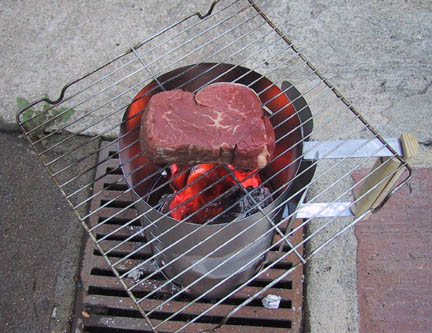 I had picked up a nice beef tenderloin earlier.
It fit perfect onto my mini-grill.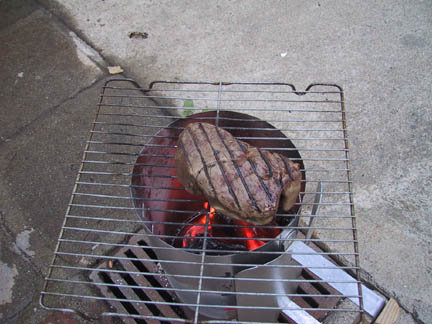 I flipped the meat and saw the beautiful brown color.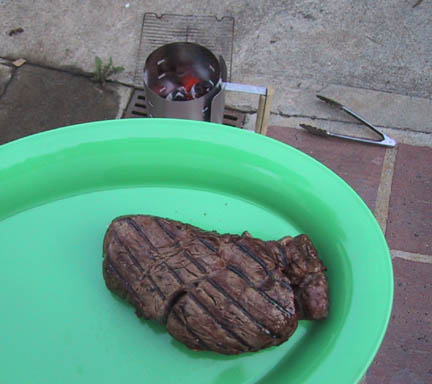 After a few minutes more, the steak was ready to eat.
I grabbed a Pilsner Urquel and sat down for a manly dinner.
Steak and beer. What else would you want?