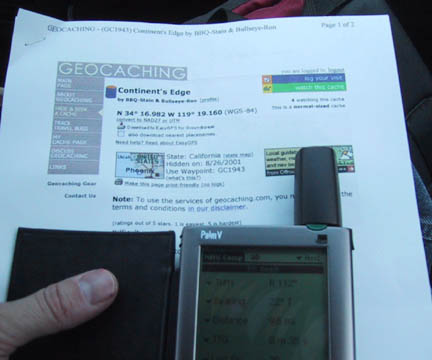 Once again, as Michele drove, I checked over the cache instructions.
The kids napped as we drove.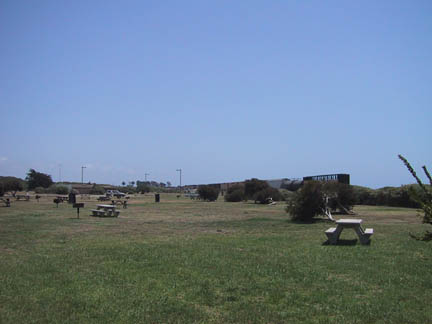 We parked in the Emma Wood campground and found ourselves about
1/3 mile away from the cache.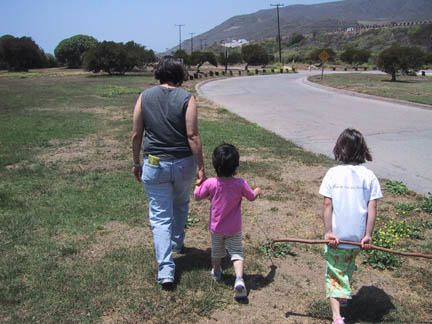 The girls were excited to find the cache since we would be swimming at
the beach afterwards. Zoe still had the walking stick from the earlier cache
of the day.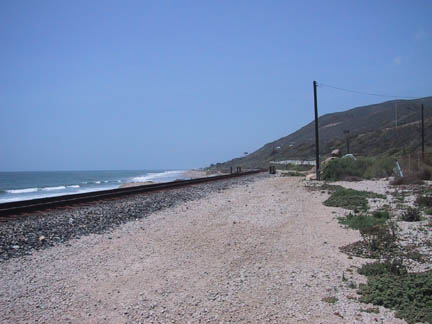 We crossed the railroad tracks and looked up the beach.
The train had passed by while we were in the campground, so we had some time
before another would zip by.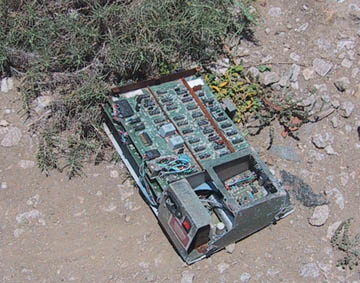 When we got close, I spied this old computer.
How it got to the beach, I have no idea.
It had a modem of some sort.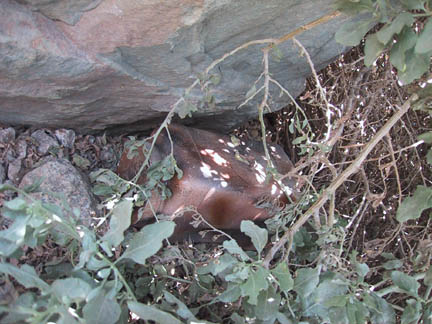 I climbed all over looking for the cache with no luck.
Michele said, "Look, there's a painted something."
Sure enough, it was the camouflaged cache container.
Her better than 20/20 eyes pay off again.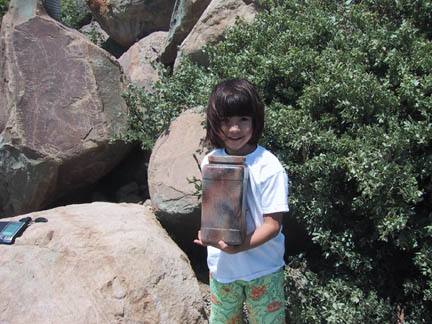 Zoe holding the cache.
In hindsight, it's in an obvious spot.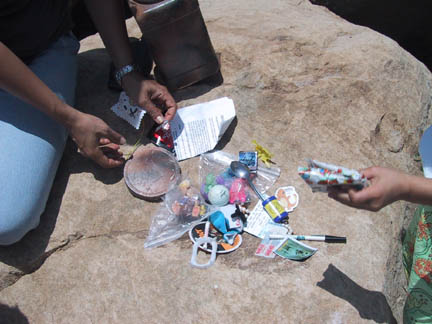 The cache is full of goodies. It must be quite popular.
The girls took a while to choose.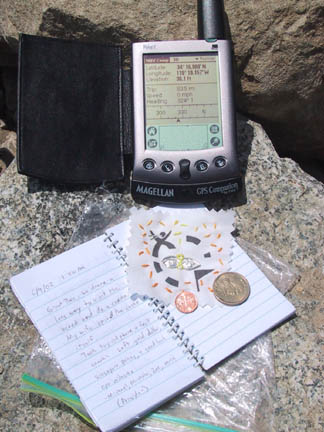 We took the toy cell phone and the fruit snacks and left a Singapore penny, a gold dollar coin,
and the special geocaching eye milagro. Michele sewed the milagro onto cloth
with the geocaching logo while we sat on the rocks.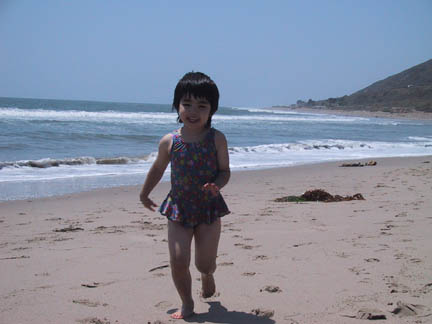 After that, we changed into bathing suits and hit the beach.
Here's Mira.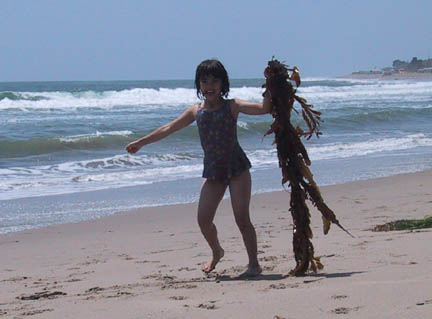 Here is Zoe.
She was intent on gathering all the seaweed off the beach and
placing it into a large pile. She made me wade out and pull more to
shore. The things we do for our children...