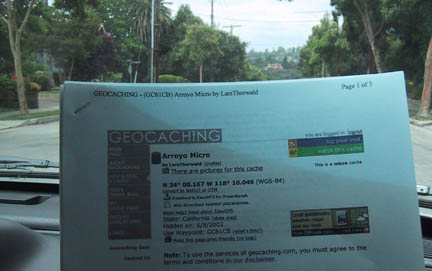 This was going to be Michele's first trip the Arroyo park.
I reviewed the cache instructions as we drove there.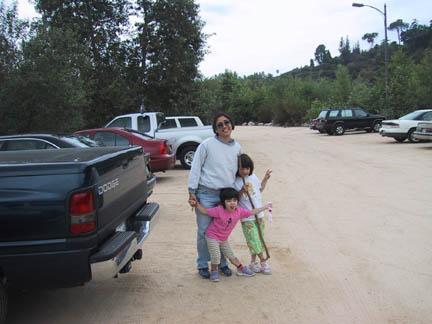 We parked and the girls got ready to hike down the trail.
Zoe found a cool walking stick.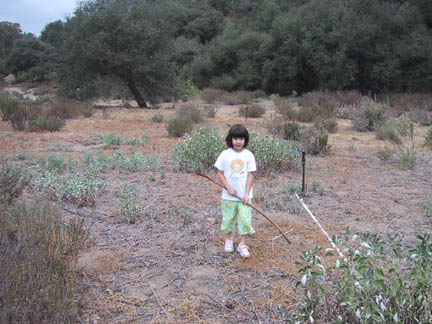 Lots of open areas in the south side of the park.
The girls enjoyed wandering around, hearing all the animals, and seeing
the occasional lizard zip by.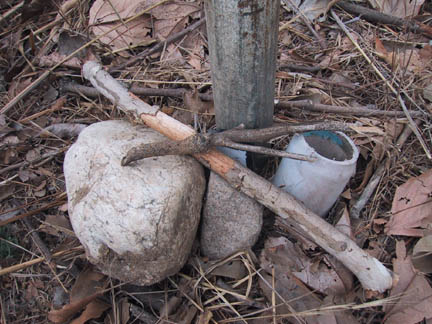 The cache was not hard to find. Good for families and new geocachers!
Here is the cache as we found it.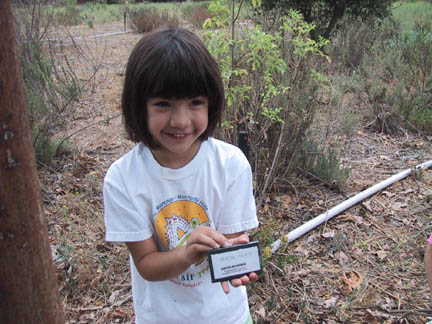 Zoe holds the micro cache.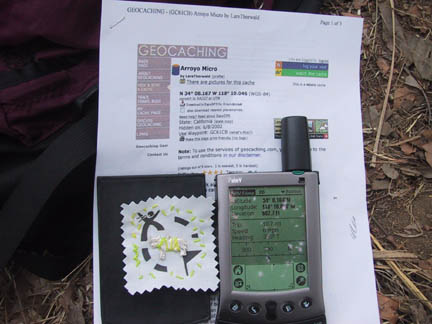 We took two small blue glass tokens and left two Singapore pennies and the
special geocaching milagro. Michele sewed the milagro onto cloth with the geocaching logo.
The cache box is tiny, so only small items can be exchanged.

We had a good time and happily headed off to Geocache 6.